Schedule an Appointment
BESPOKE BEAUTY 
Hello! Thank you for visiting my page and considering me for your permanent makeup artistry. My name is Betina Hawk, Co-Owner of The New Canvas and Colorado Springs Native.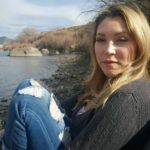 I received my Cosmetology license in 2006 and have since spent thousands of hours on advanced training with top specialists from the U.S, to Poland and Brazil so that I can give my clients world-class results. I specialize in Permanent Makeup, Permanent Makeup Corrections, Tattoo Removal, Scar Revision, Camouflage Tattooing, Cosmetic Injectables, Laser Aesthetics, Advanced Skin Care, K-Beauty, and Anti-Aging treatments.
Together we will design the perfect brows or enhancement for your specific features and lifestyle. My artistic style is natural and soft; enhancing your intrinsic beauty for a low-maintenance and long-lasting look.
I do require a consultation prior to the service for corrective work or if going over another artists work. Otherwise, we can perform the consultation the same day as the procedure or prior to, whatever is best for you.  
PRICING
BROWS

Microblading
Shading or Powder Brows
Combo Brows (Combination of Microblading & Shading)
Lip Color Enhancement
Corrective Work +$100

Removal or fading may be necessary to achieve ideal results

Perfecting Visit 6-10 Weeks
Maintenance Touch Up $150-$299 depending on pigment retention

Color refresh $150
Reshape and color refresh $299-$399
Add shading during touch up + $75
Touch ups from other artists will require a consultation to determine pricing

LIPS

Lip Blush
Full Lip Color
Perfecting Visit (6-10 weeks after initial appointment)

$100
Adding Pigment + $100

Maintenance Touch Up

PERMANENT MAKEUP REMOVAL

If you've had previous permanent makeup work done and it is uneven, faded or has turned a funky color, we can help! We offer Laser and Li-FT Removal options to help you achieve brows you'll be proud of. Removal services range from $99 to $199 per treatment and typically require multiple sessions to achieve optimum results. A consultation will be required to determine the best option for your individual needs.

Schedule an Appointment